JOHNSONS BERKSHIRE SOLUTIONS INC.
We believe that without harmony, an organization would be impossible.
Our company aims to build and provide technologies that contributes high positive impact on society. We design, develop, and create technology solutions, and we want nothing more than to deliver our built passion to the world. All these, while working in an environment where our skills are nurtured, our humanity validated, and growth opportunities are abundant.
We are a highly motivated collective with the same empowering goal: to build amazing things that will make humanity and our lives more meaningful.
Each individual in our organization possesses their own unique and valid strengths, helping our company grow stronger.
At JBSI, our passions are heard, and we turn them into opportunities to create more extraordinary things.


MARCON JOHN SOLUTIONS INC.
Change is the only thing that stays permanent; technology evolves with time. Knowing this, one thing remains certain: we keep moving forward.
We as innovators will continue our pursuit to build technology, and create solutions that will benefit and impact society. With our passion as fuels, we will continue to improve our services, provide creative solutions, and quality products that show our hard work and dedication.
We say, nowhere to go but up.


Medlocker becomes a US partner.
They say "Good medicine tastes bitter". 
Here at Medlocker, we won't argue with that. We stay informed, as we want no harm to the people. Our online platform is  to help the wider community get access to quality medications at affordable prices. 
We place our trust only in the best manufacturers and suppliers. We provide the means and deliver good medicine to you.


Primelife Wellness becomes a US partner.
Primelife Wellness becomes a PH partner.
We believe that "Good Health" is the most important thing in the world. 
We know that changing to a healthy lifestyle is not that easy, but we need to, for us to live longer. Our team at Primelife Wellness is here for you. Our group is proud to be amongst the online organic food and beverages distributors. Together with our wellness experts, our advocacy is to promote organic eating as a healthier option. Don't panic, it's all-organic.
Take us to your journey to wellness.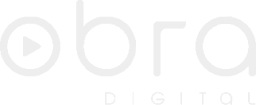 Obra Digital becomes the independent digital marketing firm of JBSI.
We say, Passion and Talent is the key.
We are proud to be a group of passionate people that share that love to create and visualize extraordinary ideas. Here at Obra Digital, creative people work together closely to fulfill objectives. We want to tell your story in a meaningful and creative way through digital design. Nothing beats an output made out of detailed hard work, a whole lot of passion, and an insane amount of creativity. 
Hand us the lock; we got the key.
We have what it takes to make you stand out in an ever-changing media landscape. If you want to make your brand more interactive, relatable, personal, or professional, we are the team for you. With the core mission of delivering exceptional customer payments experience, we pride ourselves on our solutions-based approaches, and relentless pursuit to be a powerful mediator between complex processes and simplified solutions.
Piccopay offers simplified, transformative technologies that allow financial institutions, and businesses the capability to become collaborative in this digital age through a full suite of fintech solutions and creative payment solutions engineering. 
We are continuously building an inclusive environment for finance to fulfill our number one purpose– the frictionless movement of money and deliver an exceptional customer payment experience.
We move, with everyone in mind, the service providers, financial institutions, the merchants and most especially the customers. We act on one principle, everybody must win.


Launch of HOLA Eat Drink & Play in PH.
If you are what you eat, you might as well have a good time and eat the good stuff in a good place.
They say "good food is like good music that you can taste." We say good food tastes better with good music in a vibey and cozy place. 
HOLA is a certified eco-friendly and aesthetically pleasing restaurant. At HOLA, we deliver good visuals to feed the eyes, good accommodations to feed the mind, good aromas to feed the nose, and good food to feed the tummy. 
Our great team at HOLA commits their very best to deliver satisfying services all the time. We welcome you to take your chilling, studying, and working time to our tables. 
 Here at HOLA, you can Eat, Drink, and Play.
And your pets are very much welcome too.

WORK FROM HOME SETUP March 2020
Work From Home setup begins.

"OFFICE OPTIONAL" December 2020
JBSI employees are encouraged to work from home with the option to use the office when needed.



COMPANY TRANSFORMATION January 2021
JBSI restructures its departments, transforms roles, and builds new partnerships.